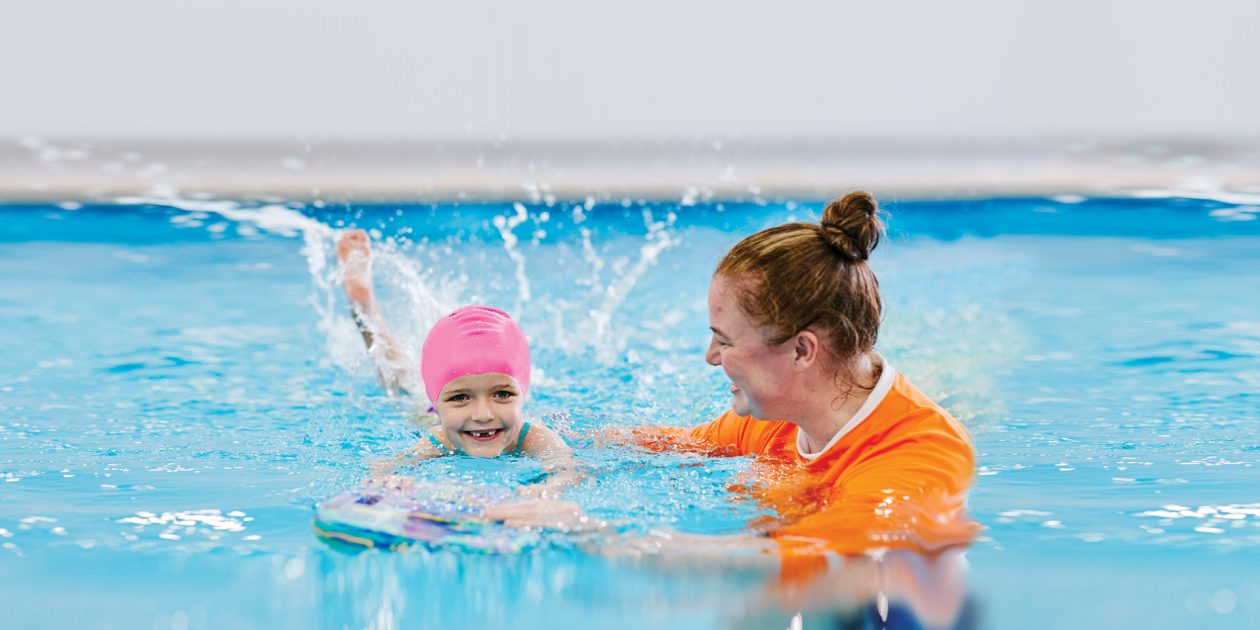 3 reasons why all Aussie kids should be enrolled in swimming lessons
The life of a parent is certainly a busy one. One of the many things we have on our to-do list is selecting activities to get our kids involved in. With the long list of options available and with life getting increasingly busier for kids and parents, it's easy to understand the need to prioritise which activities to choose.  Read on to learn why swimming should make the list.
1.It's part of the Aussie lifestyle
Having fun around water is undoubtedly an integral part of the Aussie lifestyle. Backyard barbies around the pool, long summers spent at the beach, and splashing around in rivers and lakes are at the heart of our Australian childhood. When considering which activity you choose, swimming lessons should be priority number one. Why? Simply because it's the activity that provides your child with skills that might one day save their life.  The recently released Royal Life Saving National Drowning Report 2020 highlights that falling into the water was the primary cause of drowning deaths in children under five. The report also shows that there has been a 13% increase in drownings among children aged 5 – 14 years when compared to their 2018/19 report.  Regular swimming lessons are key to preventing drowning while setting our kids up for a lifetime of fun around water.
2. Your kids will learn skills that might one day save their life

At BK's Learn to Swim we teach with a safety over strokes philosophy. This means we make sure our little swimmers have mastered the skills they need to be able to save themselves if they ever land themselves in a dangerous situation around water.
This includes teaching kids how to:
 turn around and grab the pool wall if they fall in
float and roll onto their back
get in the right position to be able to get themselves out of the water.
Mum Ashleigh Gillett experienced the benefits of lessons first-hand when her gorgeous two-year-old daughter Amelia, who'd been attending weekly lessons for five months,  fell in a backyard swimming pool. With the skills she'd learned in this short time, Amelia was able to control her breathing and tread water until she was pulled to safety. Ashleigh believes "the best thing you can do is give your kids the skills they need, so if accidents do happen, they know what to do". Swimming lessons undoubtedly saved Amelia's life.
3. Kids love to swim!
Safety aside, kids love learning how to swim. At BK's Learn to Swim each time your child visits they're met with an environment that's inviting, fun and exciting.
We do this by:
Including lots of singing, activities, and games in each lesson
Teaching each child with love and care, as if they were our own
Our walls are adorned with colour, making our facilities warm and inviting for kids of all ages.
Gaining water confidence will allow your kids to enjoy an amazing Aussie childhood around water. The skills learned at swimming lessons will also help them if they ever find themselves in a dangerous situation in and around water. But most of all, can you think of anything that's more fun than jumping in the pool at the start of a fun swimming lesson? We can't either!
Let the team at BK's Learn to Swim teach your kids the skills they need to be safe and enjoy a lifelong love of water. Learn more.