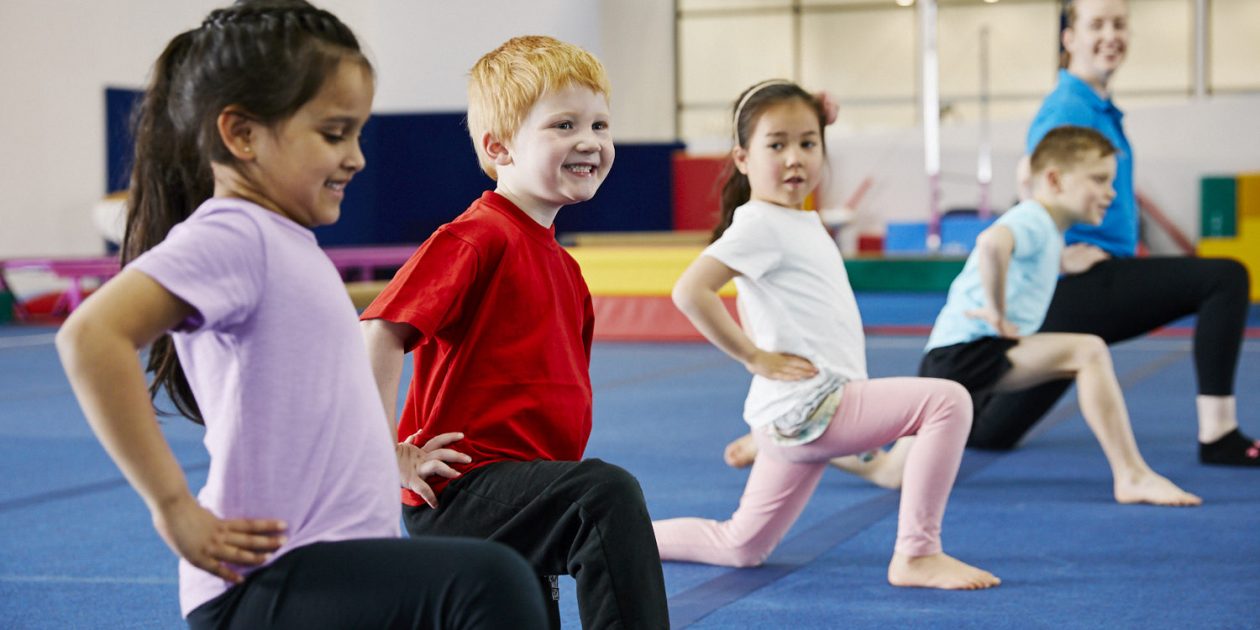 The 4 gymnastics skills that will improve your kid's sport performance
How on earth is gymnastics related to football, martial arts and tennis? Well, there are not many sports that could claim to make you better at almost every other sport – but that is the magic of gymnastics. It's been said that no athlete can do what a gymnast can do – but a gymnast can reproduce the movement of any other athlete!
Because gymnastics improves such a wide range of physical attributes – muscular strength, joint flexibility, balance, coordination and core strength – while also teaching mental skills like focus, controlled risk taking and problem-solving, the benefits can be noticed in many other areas of your child's sporting life, whether they're a swimmer, a footy player, dancer, skateboarder, surfer or a soccer player.
Here are just four fundamental physical skills that gymnastics develops that will help your child in any other sport they choose:
Balance
Balance is fundamental to every single sport you can play and it's one of the many physical benefits of gymnastics. Outside of organised sports, balance is also integral for many childhood activities from learning to ride a bicycle to climbing a tree. When a child has a good sense of balance, they can safely and confidently participate in a wide variety of sports and activities.
Coordination
Almost every sport requires coordination and helps children develop it – but gymnastics takes coordination to new and challenging levels. In gymnastics, children are required to do complex movements in unusual positions, making them masters of coordination. For example, they may be hanging upside down and are then asked to point their toes and rotate – that's a lot to think about when your head's not even the right way up!
Flexibility
Flexibility is needed for many sports – both muscle flexibility and joint flexibility. Not only does increased flexibility from gymnastics help kids do better in sport, it also helps protect them from injury.
Strength
While other sports only strengthen certain body parts that are used repeatedly, gymnastics training develops many minor and major muscle groups as children perform and stabilise themselves in all the different types of movements they encounter in the program. This allows children to gain full-body strength development that gives them both the power and control to tackle virtually any sport.
Whatever sport your child enjoys or wants to try next, you know that they will get a great physical grounding with gymnastics to help them along their way. Research also shows that children who develop these fundamental movement skills are far more likely to get involved in sports and recreation throughout their life and will have lower risk of obesity…so it's never too soon to start!
For information on kids' gymnastics, or to learn about BK's Gymnastics programs, see here.