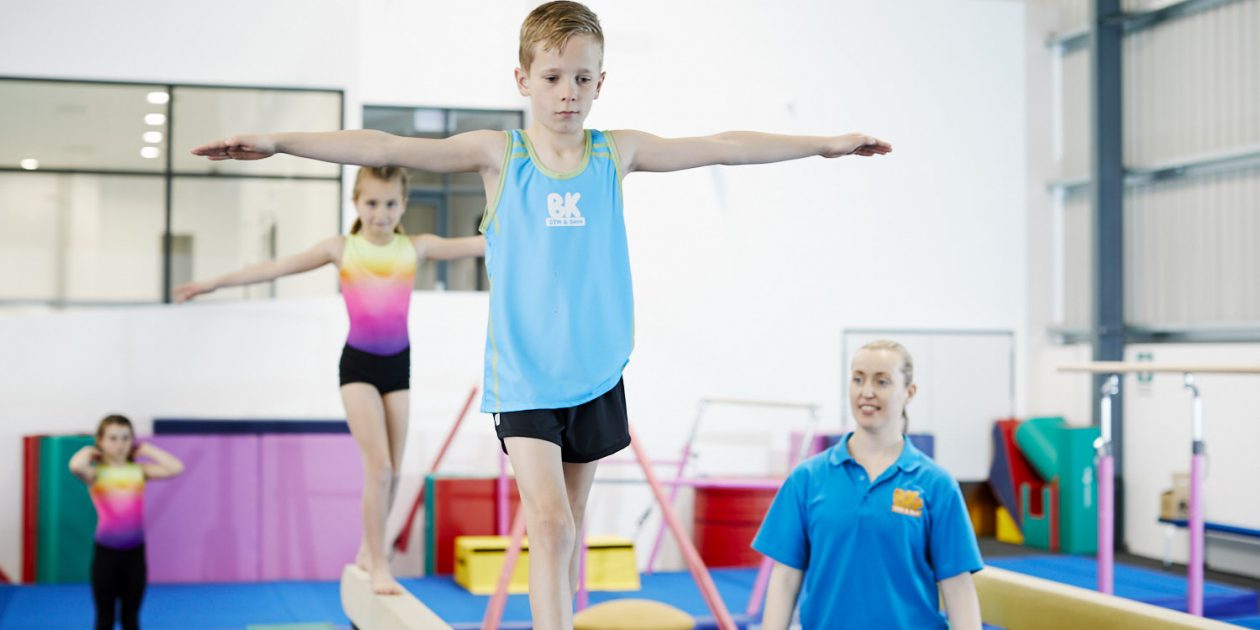 BK's Gymnastics program rollout to cater for all ages & abilities
The national BK's Gymnastics network is rolling out new programs, expanding the appeal of gymnastics to new markets.
BK's Gymnastics now offers new programs at each of its 11 locations, with a greater focus on creating a clear pathway for gymnasts, strengthening the early years program and introducing new options for adults and seniors.
This program changes will allow BK's Gymnastics to contribute to the continued growth of the sport in Australia said BK's gymnastics CEO Mark Rendell.
"For children under five, we have really fleshed out the programs, supporting a child from three months old and helping them progress through fundamental growth years and establish stronger key skills for a future in gymnastics," said Mark.
"A program for children with additional needs is also being introduced. Classes are one-on-one or smaller groups to suit all levels of mental and physical ability and allow for a parent/carer to participate.
"We're also introducing adult and seniors programs, to further expand access to the sport and prove it's never too late to start or revisit a childhood passion."
The new programs are structured as follows:
· Little Stars programs for babies and toddlers aged 3 months to 5 years (parent assisted for children 3 years and younger) offering fun, gymnastics programs that teach skills little ones need for a successful future.
· Gym FUNdamentals programs suited for children 5 to 8 years old who want to have fun whilst developing gymnastics skills, learning cool tricks and, most importantly, how to do them safely.
· The Club Gym program is for children 9 to 13+ years. These classes will teach the skills of gymnastics in a non-competitive and fun environment with a focus on developing coordination, strength, flexibility and balance.
· The Ninja Stars program is best suited for children 5 to 10+ years and combines elements of gymnastics, parkour, leaping and tricking.
· All Star Academy is for competitive artistic gymnastics training, providing gymnasts with a progressive pathway through the National Levels Program (levels 1 – 10). Competitive gymnasts will learn skills and routines on the four women's apparatus: vault, bars, beam and floor, and will have the potential to compete at in-house, local, state and national competitions.
· Super Stars is a program for children with additional needs. The classes are smaller and run by specialist coaches who work closely with parents and carers.
· Stronger Seniors is a low-impact movement class that incorporates the benefits of gymnastics into a movement program and provides ongoing physiological stimulation to keep older bodies and minds active and healthy.
· High Flyer Adult classes are for students 16 and older with little or a lot of gymnastics experience. These classes are based around the individual ability of each participant and their personal goals.
For more information: http://bkgymswim.com.au/
As seen in BK's Gymnastics program rollout to drive new business (franchiseexecutives.com.au)
– Ends –
Interested in career that provides work-life flexibility? Check out our Careers page to learn more – www.bkgymswim.com.au/about-us/careers/