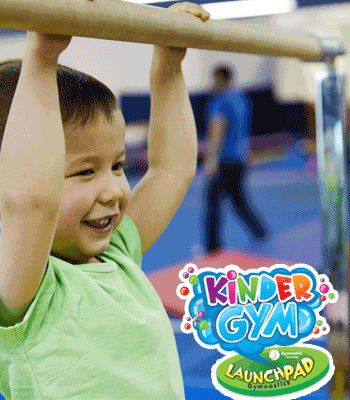 KinderGym (including BabyGym)
For babies and toddlers aged 3 months to 5 years (parent assisted for children 3 years and younger). 
A fun, play-based developmental movement program. Children build body awareness, gross and fine motor skills, balance and coordination.
Research shows that children who develop these movement skills are far more likely to get involved in sports and recreation throughout their life, and will have lower risk of obesity.
There are also positive connections between fundamental movement skills and a child's social skills, self-esteem and academic performance. 
So why choose us:
We have a boutique facility  which means more individual attention and better development opportunities

Our specially trained teachers understand how young children develop and will know the right time to reassure them but also when to stretch them

BK Gymnastics has developed its own industry leading program in alignment with Gymnastics Australia's programs, offering age and skill appropriate lesson plans tailored to each individual

Some of the milestones your child will achieve at this age are building body awareness, developing gross and fine motor skills as well as increasing balance and coordination

We utilise the power of technology so that you receive real time feedback on your child's progression and key milestones

We back ourselves that you will love us! If you do join and aren't happy with us, we offer a 14-day money back guarantee
This sounds awesome, how do we sign up?!