We're on a mission to get kids active and we need you!
The surprising reality in Australia today is that four out of five children don't get enough daily physical activity and it's estimated that by 2025, a third of our children will be overweight or obese.
We want to get kids active again by creating a fun environment where they can learn the fundamental movement skills of swimming and gymnastics. Research tells us that active kids are happy kids – they perform better in a range of developmental indicators.
We think that learning to swim and to move are the two best ways to get kids active, keep them safe and give them a gift that can be used for the rest of their lives.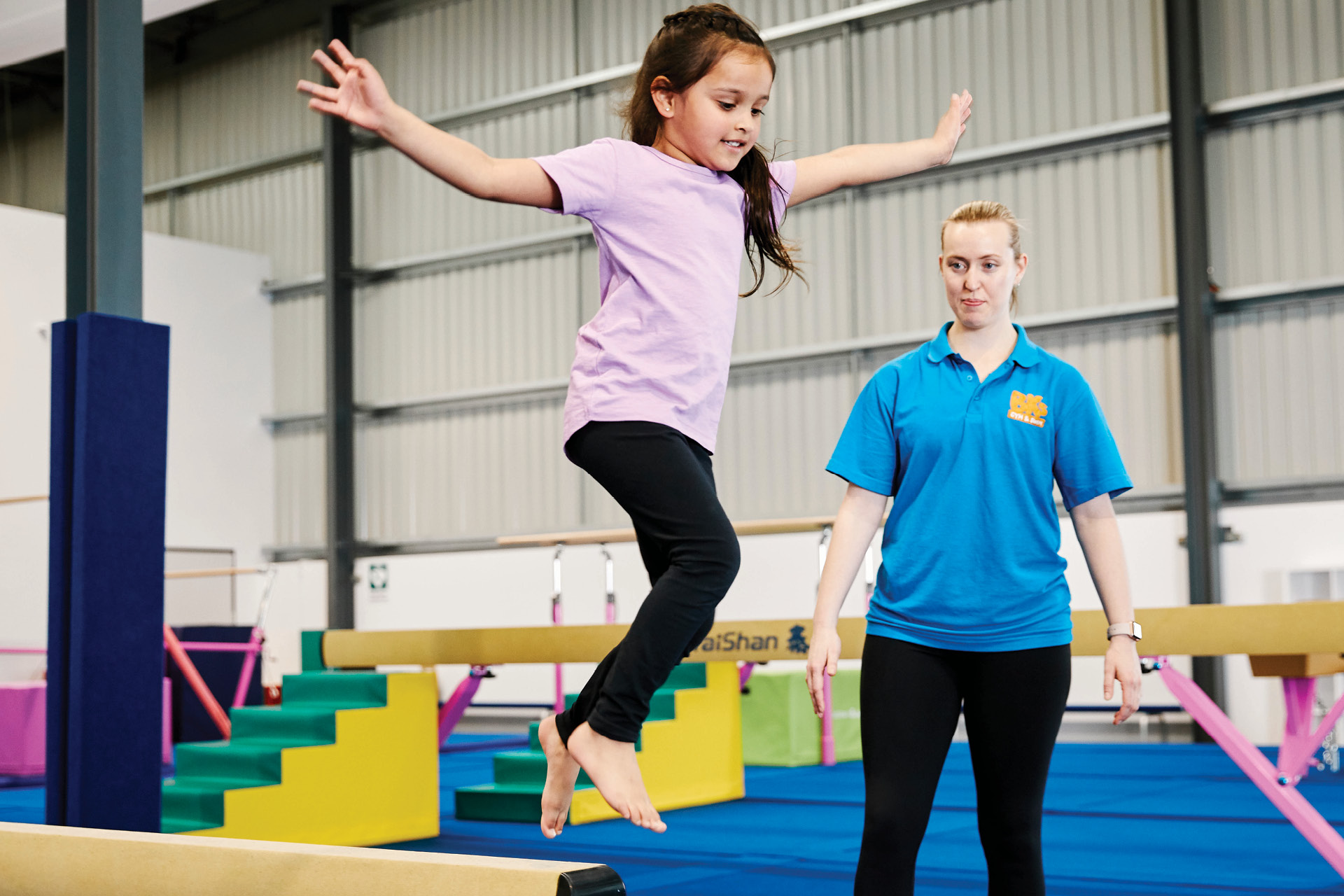 BK stands for Belgravia Kids. We are part of the Belgravia Group which is a privately-owned group of companies that was first established in 1990 by Geoff Lord. It has a range of businesses under its umbrella but there is a significant focus on those that improve the health, happiness, and wellbeing of the community. Some of our sister companies already operating in this space are Belgravia Leisure (manages over 200 aquatic, recreation and camping facilities on behalf of local government in Australia and New Zealand), Genesis Health + Fitness (has over 40 health clubs throughout Australia), Australian Sports Camps (have run after school and holiday camps around Australia for over 33 years), Coaching Zone (have 35+ group training fitness studios around Australia), JUMP! Swim Schools (have 50+ swim schools throughout Australia) and Ninja Parc (our fun indoor obstacle courses that are suited to people of all ages & skill levels). ​
​We also believe in making sure activity is accessible to everyone. Belgravia Foundation is the charitable arm of the Belgravia Group which helps connect people with a disability, of diversity and those who experience disadvantages in sport, aquatic, fitness, recreation, and health programs. Belgravia Kids is a partner of the foundation and regularly runs events and fundraisers to support the Foundation.​
So, what does all that mean? It's simple, getting more people, more active, and more often is in our DNA and has been for nearly 30 years. Our big hairy audacious goal is to positively impact the lives of a million Australian children per year via physical activity across our businesses. We're up for the challenge of making Australia a better more active place for us all so why not come on the journey with us, we know you won't regret it!