Gymnastics Birthday Parties!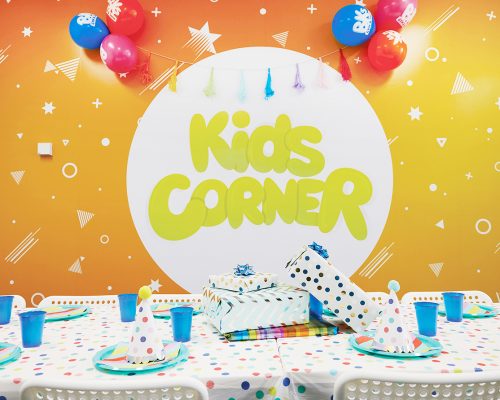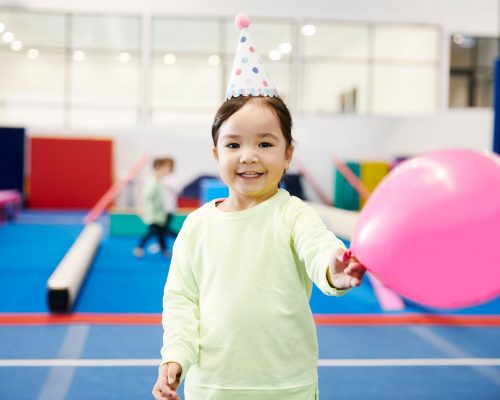 Let's Party! At BK's, we take all the stresses away and let you enjoy the day with your family and friends.
We offer a fun, active, action-packed way to celebrate the occasion, with plenty of activities to keep the kids entertained.
Our Gymnastics parties include exclusive venue hire and accredited coaches to manage the event. Parties are self-catered, so you're able to bring your own food, refreshments, cake and serving-ware.
Themes:
KinderGym (1 – 5 years old)  Children under 4 years must be accompanied by an adult.
Includes a mix of games and skill based activities.  parent assistance required if under 4 years old.
General gymnastics ( 5+ years old)
Kids are encouraged to learn some fun gymnastics skills and play on the equipment with their friends.
FreeG Ninja ( 5+ years old)
For aspiring Ninja Warriors!!  Kids run, jump and challenge themselves on our fun ninja obstacles.
Pricing
Noble Park, Craigieburn, Caroline Springs, Hoppers Crossing, Bacchus Marsh and Marrickville pricing:
$25 per child with minimum 12 children.
– Each child is $20 thereafter to a maximum of 30.
– For parties of over 20 kids, and extra $60 fee is applicable as an extra coach is required.
Bayside pricing:
General public pricing: $375 base rate.
Member's pricing: $350 base rate (applies to families who have paid our family joining fee).
Duration: 1.5 hours total.
– 1 hour of gymnastics
– 30 minutes for the cake

For more information and to book in, please contact us and we will get in touch with more info!
Alternatively, contact the centre directly to chat with our customer service team:
Noble Park: 03 9729 6516
noblepark@bkgymswim.com.au
Bayside: 039077 5104
bayside@bkgymswim.com.au
Caroline Springs: 0383584361
carolinesprings@bkgymswim.com.au
Craigieburn: 0455 689 195
craigieburn@bkgymswim.com.au
Hoppers Crossing: 03 9720 2479
hoppers@bkgymswim.com.au
Bacchus Marsh: 03 5367 4120
bacchusmarsh@bkgymswim.com.au
Marrickville: 02 9550 0088
marrickville@bkgymswim.com.au
Hawthorn: 0437 177 842
hawthorn@bkgymswim.com.au
Richlands: 1300 817 277
richlands@bkgymswim.com.au