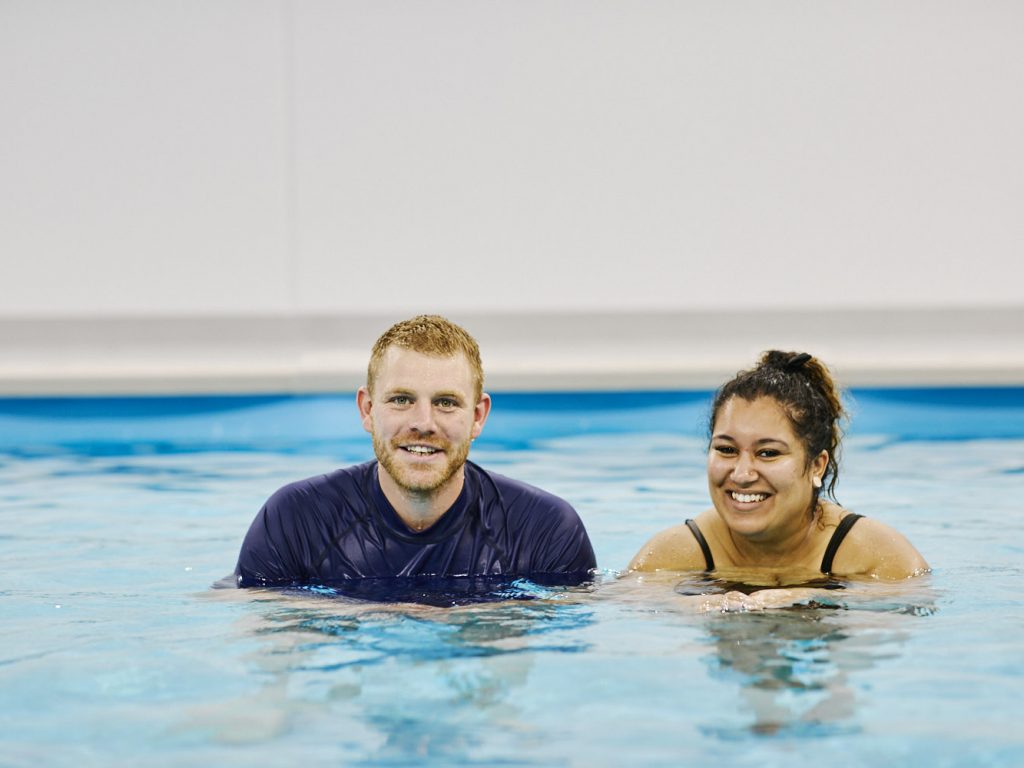 For adults and teenagers aged 16 years+ 
We believe everyone should have the right to be able to swim and enjoy everything that Australia has to offer.
However, we know that some people's swimming abilities prevent them from enjoying the water as much as they would like to.
We offer adult classes across three levels in our program, from non-swimmers through to those looking for technique refinement. No more excuses to make a change, what are you waiting for?
So why choose us:
We have small class sizes which means more individual attention and better development opportunities

We understand you might be a bit nervous and our specially trained teachers will make you feel comfortable and guide you through your swim journey

We have been teaching swimming lessons for over 25 years and we use a unique industry leading program developed in partnership with Swimming Australia.

We utilise the power of technology so that you receive real time feedback on your progression and key milestones.

We back ourselves that you will love us! If you do join us and aren't happy, we offer a 14 day money back guarantee.
This sounds awesome, how do we sign up?!