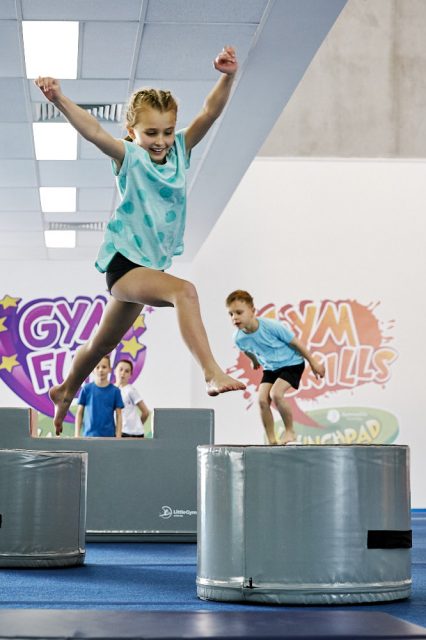 Gymnastics - The Nursery of Australian Sport
"Gymnastics is to sport what the alphabet is to reading" Fascinating fact – a number of aerial skiers, divers, pole vaulters, BMX riders and even footy players actually started their athletic careers in gymnastics.
These sports share a foundation of an acrobatic skill base which comes from early involvement in gymnastics.
Our programs are not just for budding gymnasts, but for all children looking to gain confidence, competence and mastery in a wide range of activities, sports and disciplines.
Research shows positive links between fundamental movement skills and a childs social skills, confidence and academic performance.

The benefits are endless!
Using a boutique facility model, we offer a higher level of communication and support – minus the distractions of larger facilities. In addition, our program is endorsed by Gymnastics Australia, with fully qualified coaching staff.
This sounds awesome, how do we sign up?!
We have memberships available from just $19.95 p/w!