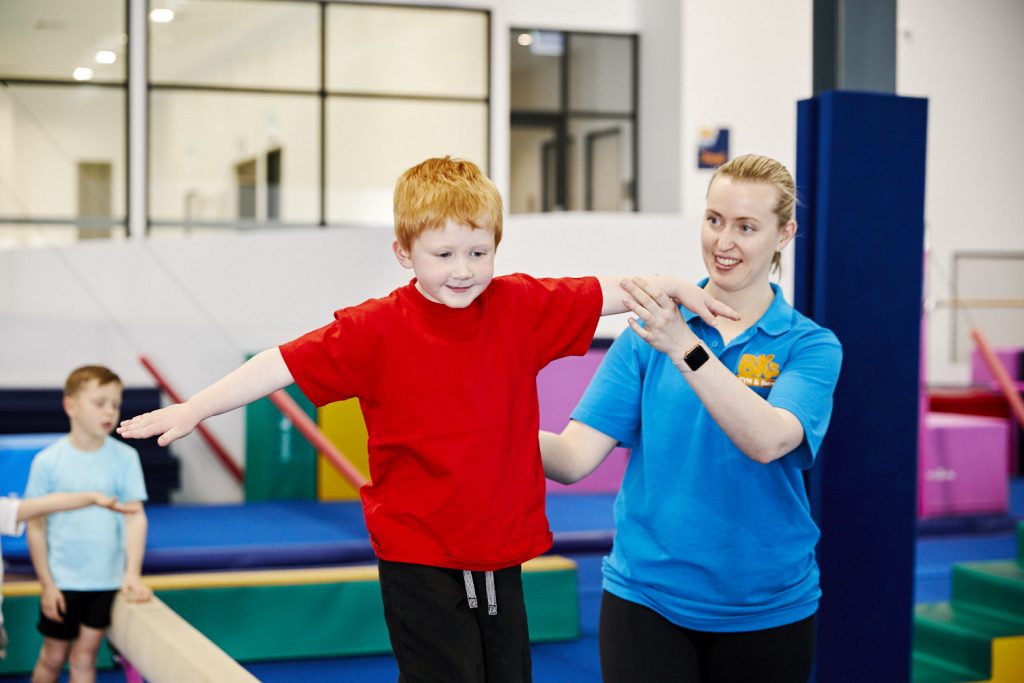 BK's Gym and Swim is a new venture with a mission to establish affordable gymnastics and swimming centres in high-population growth corridors or under-serviced established areas that currently lack the facilities to meet community demand. We're asking you to entrust us with your most precious asset, your children, so we think you should know what we stand for:
We believe Active Kids are Happy Kids – we want to be the first step for your children to create an active and happy childhood and form good habits that will keep them moving for life.

Whether you start the journey at six months of age or you are an adult looking to develop skills you were never taught in childhood our programs offer something for everyone.

We offer boutique

class sizes, meaning more focused attention for your child so that they can progress more quickly and reach their best potential

Our facilities have been designed to be fit for purpose for both kids and parents. Comfortable air and water temperatures, maintaining immaculate water quality, International Gymnastics Federation recognised equipment suppliers, family-friendly changerooms, and viewing areas are just some of the little things that make all the difference.

We have our own custom-designed app to provide you with regular updates on your child's progress and when they are ready to move up to a new level.

We have easy pay-as-you-go pricing that you can select to whatever best suits your budget

We have partnered with both Recreational Gymnastics Australia and Swimming Australia to offer industry best practise programs that are taught by industry-accredited professionals.
Who is, and What does BK's stand for?
BK stands for Belgravia Kids. We are part of the Belgravia Group which is a privately-owned group of companies that was first established in 1990 by Geoff Lord. It has a range of businesses under its umbrella but there is a significant focus on those that improve the health, happiness, and wellbeing of the community. Some of our sister companies already operating in this space are Belgravia Leisure (manages over 200 aquatic, recreation and camping facilities on behalf of local government in Australia and New Zealand), Genesis Fitness (has over 50 health clubs throughout Australia), Australian Sports Camps (have run after school and holiday camps around Australia for over 33 years), Coaching Zone (have 40+ group training fitness studios around Australia), JUMP! Swim Schools (have 60+ swim schools throughout Australia) and Ninja Parc (our fun indoor obstacle courses that are suited to people of all ages & skill levels).  
We also believe in making sure activity is accessible to everyone. Belgravia Foundation is the charitable arm of the Belgravia Group which helps connect people with a disability, of diversity and those who experience disadvantages in sport, aquatic, fitness, recreation, and health programs. Belgravia Kids is a partner of the foundation and regularly runs events and fundraisers to support the Foundation.
So, what does all that mean? It's simple, getting more people, more active, and more often is in our DNA and has been for nearly 30 years. Our big hairy audacious goal is to positively impact the lives of a million Australian children per year via physical activity across our businesses. We're up for the challenge of making Australia a better more active place for us all so why not come on the journey with us, we know you won't regret it!
"This place is amazing! The Staff are terrific and the equipment is always put to great use. I watch the kids every week & they truly enjoy it 100%! From the staff to the kids everyone puts in 100%… a great sport for both boys & girls to be in at any age" – Debbie
"BK's Gym & Swim Noble Park is absolutely amazing. Professional, caring & the interests and safety of the kids is natural first priority without a doubt. Other places made my anxiety flare up but since first communication they've been upfront, understanding & so so easy to communicate with. I recommend 100%, my children recommend 110%. Ebony and staff are great!​" – Kini