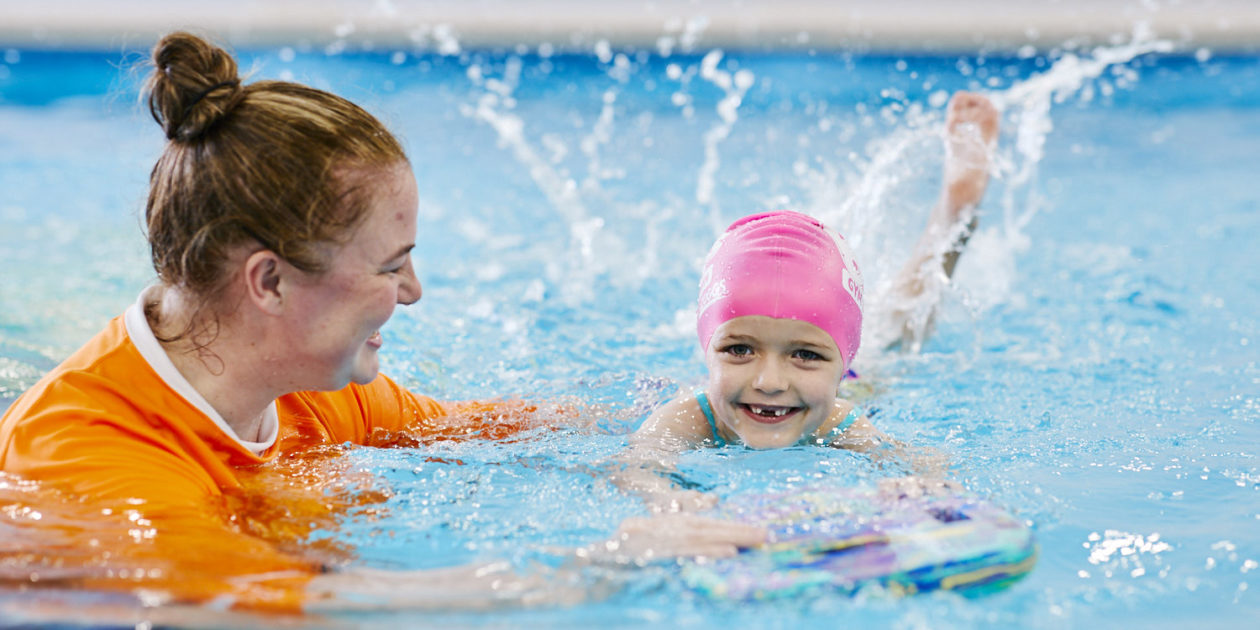 Swimming instructors have all the fun!
We believe that we have the very best swimming instructors in the industry!
Our swimming instructors love their job and are genuinely passionate about working towards teaching kids the skills they need to have fun and be safe around water.
We asked our fabulous coach Danni from our Noble Park center what she loves most about being a swimming instructor, and advice she has for anyone who is looking to make a career change!
What made you decide to become a swimming coach?
Since becoming a Mum, I needed my work to fit in around my son.  I needed a role that was flexible and meant I wasn't away from him for long periods of time.  I also wanted to feel like my work made a difference.
What do you love most about your job?
Seeing the kids progress weekly, it may be something small as putting their eyes in the water or blowing bubbles for the first time.  It is incredibly heart warming to see a kid who was initially so scared of the water become confident in the pool.  The joy in their eyes when they overcome their fears is huge!
What changes and benefits do you see in the kids that do swimming classes?
Not only do they increase their confidence around water, their fine and gross motor skill development improves and they learn vital skills they need to be safe around the water.  Another benefit that I notice among the kids in my classes, is their social skills improve as they make friends, learn to take turns in class and follow instructions.
What was the training like?
The initial training went for 2 days and I found it really fun and engaging.  Since then, I have continued on with several other courses to be able to teach different levels and abilities.
What advice would you give to someone who is considering becoming a swimming coach?
Do it!  It is so fulfilling to work in a job where you make such a big impact on kids lives.   You're not only teaching them skills that could one day save their life, you're also helping them to foster a love of aquatic sports and fitness. The smiles, high fives and cuddles are so rewarding. Where else can you work and actually get paid to sing, splash and have fun??
We are currently recruiting for swimming instructors at the following locations.  Please contact each center directly for more information about how you can become a swimming instructor:
If you would like to register your interest to book your child in for swimming lessons with our awesome instructors, please contact us and we will be in touch with more information.