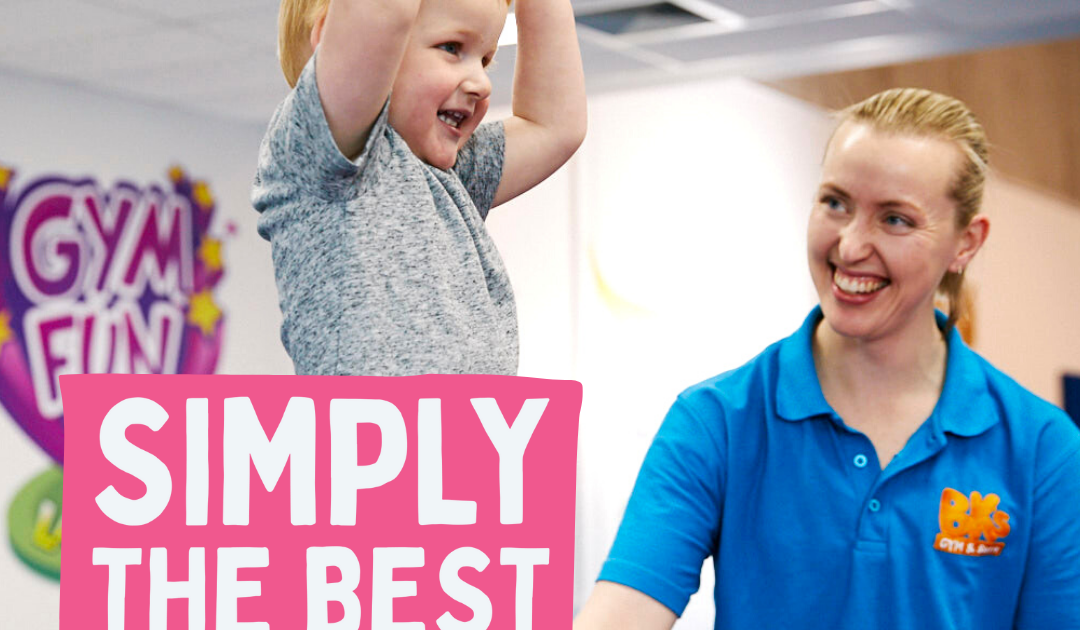 Be Our Next Gymnastics Coach
Looking for a FUN and rewarding job or an entirely new career to kick-start 2022 with these great benefits included: 
Free Training

 

‍Free access to classes for kids and adults*

 

Discounts & Benefits

 

Flexible working hours to give you great work-life balance

 

Great locations

 

On-site parking and near convenient public transport options

 
At BK's Gymnastics, we're thrilled that our Centres have reopened and being back to business just in time for summer. 
Gymnastics is a great, social sport. It combines athleticism with beauty and grace, and when watching some of the top gymnasts in the world, it's hard to imagine them starting as unassuming children, just coming along for the ride. Learning to move is important for children. There are multiple benefits of gymnastics to help movement, stimulate a strong growing body and build coordination. Read more from Gymnastics Australia. 
Australia, it's time for work-life balance. 
With 10 locations and growing, BK's Gymnastics is the perfect place to enjoy a work-life balance, gain industry accredited training and teach children and adults, the benefits and joy of moving more.  
The Great Resignation has hit Australia with millions of people leaving their existing jobs and careers, in search of something new that can support their lifestyle. If you can relate, or if you're simply ready to shake things up ahead of 2022, read this first. 
BK's Gymnastics provides flexibility, respect and purpose as a minimum for its team members. To support those searching for a fresh opportunity, a first-time job or the development of new skills, BK's are ALL IN, providing financial assistance and free training to help new team members gain their industry qualifications.* 
Who can become a Gymnastics Coach? 
Gymnastics coaching roles are a great option for a variety of people. It's a rewarding role with enough flexibility to work around other commitments.  
No gymnastics experience required. This is a fun opportunity for anyone with dance, Personal Training, fitness, a coaching history, or: 
High school and tertiary students looking for simply the best summer job

 

Teachers looking for additional income

 

Transitioning back to the workforce

 

Parents looking to work closer to home, gain additional income and pursue a flexible work option

 
No CV? No Stress! 
Developing new skills, qualifications and taking on a new job can be challenging OR, it can be FUN and EASY!  
If you're just starting out in the work-force and you don't have a resume, that is no problem!  By choosing the FUN & EASY path with us, you will find yourself in a fun, supportive and rewarding environment and, simply the best job! 
Be part of our team in a role you will LOVE, and receive: 
️Financial assistance towards obtaining beginner qualifications 

 

CPR and First aid training for lifetime of employment -training skills for life

 

️️Free access to adult classes for you*

 

50% off classes for children*

 

Access to hundreds of retail discounts

 

Employee assistance program

 
Learn more and apply here: https://bit.ly/BKsummerjobs
#jobs #SummerJobs #training #fun #skills #PutYourSkillsToWork #FreshStart #GreatPlaceToWork #CareerPathways 
*Terms & Conditions
Financial assistance towards obtaining beginner qualifications will be provided by BK's Gymnastics (valued at $250) 

 

CPR and First aid training for lifetime of employment will be available once the new employee has completed their intermediate qualifications (course). 

 

The employee must be new to the organisation and have successfully past their 3-month probation. 

 

To be eligible for the BK's Advantage, the employee must have completed all necessary CPR and First Aid training and complete intermediate training (the cost of intermediate course will be refunded to the new employee after 6 months of employment to be eligible). 

 

New starters to be awarded after 3-month probation has ended. 

 

50% discount for immediate family (children)

 

Opportunity to access complimentary additional adult programs*