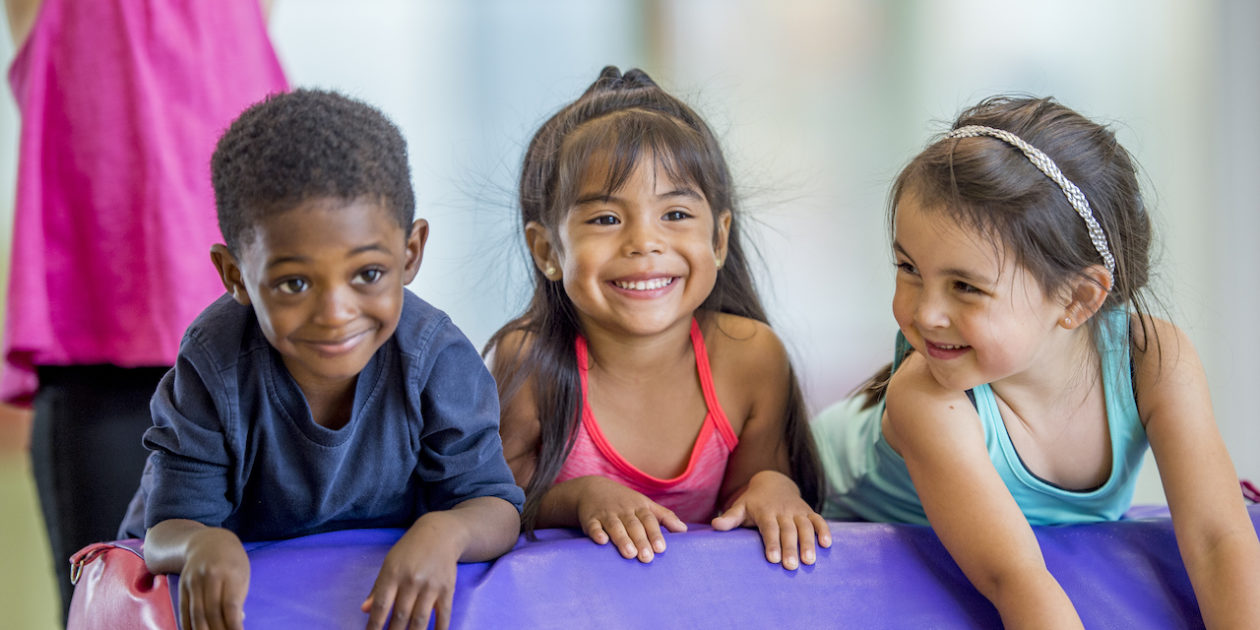 Superstars all abilities gymnastics program takes off at Craigieburn
To allow children of all abilities to be able to access the huge physical and mental advantages of gymnastics, BK's Gymnastics Craigieburn has introduced a program called Superstars. 
The program allows disabled and neurodivergent children to access gymnastics classes designed specifically for their needs, with specially trained staff. 
The Superstars program sees students start with one-on-one and small group classes and then transition, if possible, into the mainstream BK's gymnastics programs. 
BK's Gymnastics Craigieburn Centre Manager Nyssa Barros said gymnastics can provide special needs children with an alternative method for learning and developing new skills and they were excited to be the first in the network to introduce the program. 
"Gymnastics is a sport that provides an enriching environment filled with opportunities for sharpening the mind by stimulating the brain, fostering social skills and strengthening gross and fine motor skills," said Nyssa. 
"Gymnastics strengthens the body, of course. But a child who may struggle with learning disabilities, challenges in communicating, low self-esteem and difficulty socialising can benefit in ways that go far beyond the gym walls. They learn to listen, follow instructions, take turns and interact with others and can learn at their own pace, with a great sense of achievement and progress." 
At the end of last year, BK's Gymnastics Craigieburn took part in a program with the Special Olympics, where they were given resources and funding for classes as well as online courses to help coaches take the programs. 
"The demand for the Superstars program has been huge and our waitlist kept growing. We have recently graduated many of our Superstar members into mainstream Gym Fun and Club Gym programs, which has gone really well and also opened up some new spots now in the Superstars program." 
Local mum Melissa Hodgkinson said the Superstars gymnastics program has been so beneficial for her 8-year-old daughter, Alicia, who currently sees a physiotherapist for mild cerebral palsy.  
"The physiotherapist recommended gymnastics to us because it will help strengthen Alicia's muscles and improve her core strength and overall strength and endurance," said Melissa. 
"Alicia absolutely loves it. She really enjoys the classes. I believe she has come out of her shell by meeting new people and socialising with peers who share the same interests as her.  
"Her strength and flexibility have improved and it has also built her confidence. My husband and I are beyond proud of Alicia for how much she has achieved in gymnastics in the last six months. She has scored very well in her assessments and is progressing well through the different levels. Alicia is very excited to enter the next level too." 
For more information on the Superstars program please visit: http://bkgymswim.com.au/
– Ends –
Interested in career that provides work-life flexibility? Check out our Careers page to learn more – www.bkgymswim.com.au/about-us/careers/