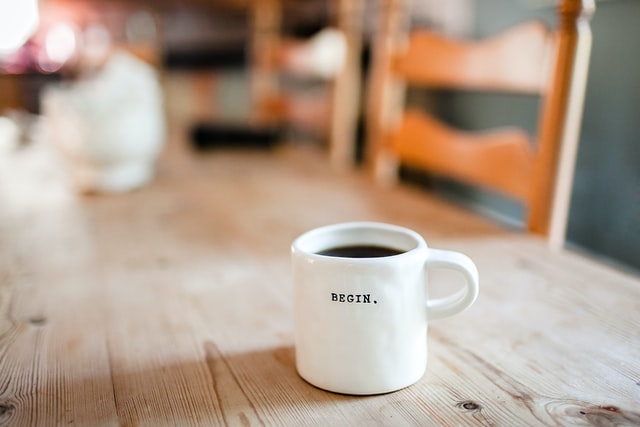 5 Steps to Kick Start a Healthy Family Morning Routine
Your morning can be easily overrun by snooze alarms, the background hum of breakfast TV and the general chaos of having a young family!
Take a look at our tips for kick starting a healthy morning routine and set your family up for a calm, happy and productive day.
1. Meditate (even if it's for five minutes)
If you're awake before the kids, sneak in a few minutes of meditation. Meditation helps to lower your stress levels, increase your memory, aid in creative thinking and helps you to have better focus. Take five minutes out of your morning to find a quiet spot, block out any distractions and focus on your breathing. If you have time after your meditation, you could also enjoy a morning coffee in peace (heaven!).
2. Let in natural light
Because let's face it – nobody likes being awoken to the hum of a glowing fluorescent light. Open up your curtains and let your house soak up as much of the morning sun as possible. This will life everyone's spirits, and will help get your day started on the right foot.
3. Boost the household mood with the right music
The first thing you hear in the morning can set the mood for the day – so make it something uplifting. Find the perfect tunes for getting up and active that will appeal to both the parents and the kids.
and enjoy it as you're getting out of bed in the morning.
4. Get organised
Getting ready in the mornings can be tricky as we're spending more time indoors, due to social restrictions. Get your kids involved in getting the house organised first-thing. You could by teach them how to make their beds, get their help to put the dishes away and make a game of sorting the washing.
Nip these tasks in the bud by clearing a few minutes of your morning to de-clutter and get organised. Otherwise, they could stick in your mind and add to your stress levels throughout the day.
5. Get exercising!
Check out the Home Fitness Network, which includes heaps of activities and fun exercise videos for kids of all ages. There's also hundreds of exercise videos for adults, along with meal plans, recipes, health and so much more! Getting your body moving is a great way to begin the day on a healthy & happy note.
Are you a BK's member? You receive discounted access to Home Fitness Network. See here for further information.
If you're located in Victoria and living in a suburb under lock-down, we'd like to offer you FREE access to Home Fitness Network during the lock-down period. Get in touch with your local BK's to request your FREE access.