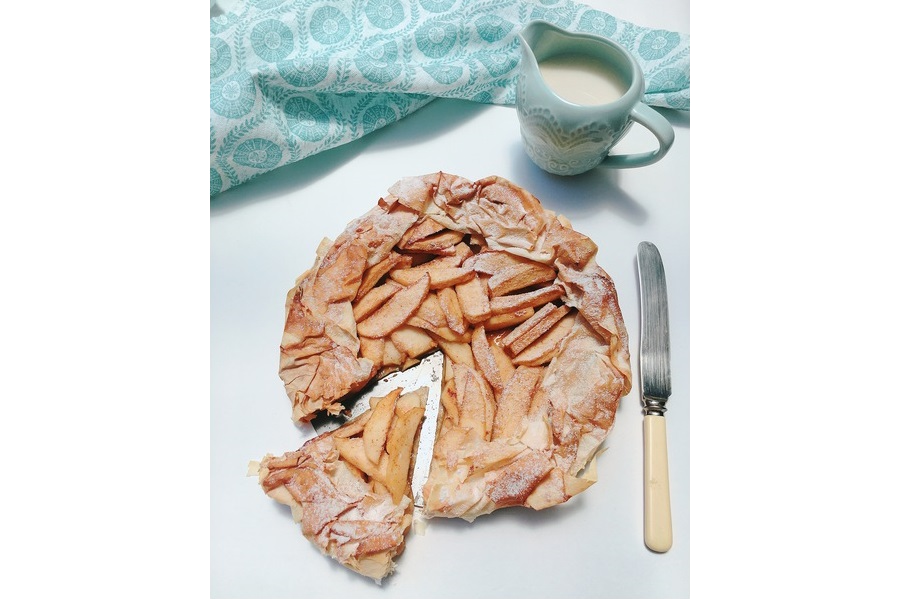 In the middle of winter, a warm family friendly dessert is a big winner. Check out this recipe for a delicious apple pie.
Ingredients
5 Red Apple (625g)
2 Tablespoons Brown Sugar (34g)
1 Teaspoon Ground Cinnamon (2g)
1 Pinche Mixed Spice (1g)
1/2 Fresh Lemon (50g), zest finely grated, juiced
2 Tablespoons Maple Syrup (40g)
2 Tablespoons Water (40g), warmed
6 Sheets Filo Pastry (30g)
Method
Preheat oven to 180C.
Coat a 22cm pie dish with nonstick cooking spray. Peel, core, and slice apples thinly.
Combine the apples, sugar, cinnamon, mixed spice, lemon juice and lemon rind (optional) in a large bowl and set aside.
In a cup, mix the maple syrup with the warm water.
Stack the filo sheets on a clean surface. Working quickly, brush the top sheet with the maple mixture and lay on the pie dish. Push the filo into the dish, leaving the sides overhanging.
Brush the next sheet and lay it crooked across the first sheet.
Brush the following sheets and layer each crooked so that a full circle of 'overhanging' filo occurs.
Spoon apple mixture into the pie dish.
Gather overhanging sides of filo sheets up to form a galette-style pie (where some of the fruit remains exposed in the centre).
Place in the oven and bake for 30 to 35 minutes.
BK's  Tips
Delicious served with a dollop of yoghurt.
A dusting of coconut milk powder was used to create the white dusting effect..
Want more? There's plenty more where that came from. Home Fitness Network contains over 150+ meal plans and hundreds of quick and easy recipes like this. In addition, you'll gain access to hundreds of workouts that you can complete from the comfort of your own home. Join Now
Are you a BK's   member? You receive discounted access to Home Fitness Network. See here for further information…
If you're located in Victoria and living in a suburb under lock-down, we'd like to offer you FREE access to Home Fitness Network during the lock-down period. Get in touch with your local BK's to request your FREE access.