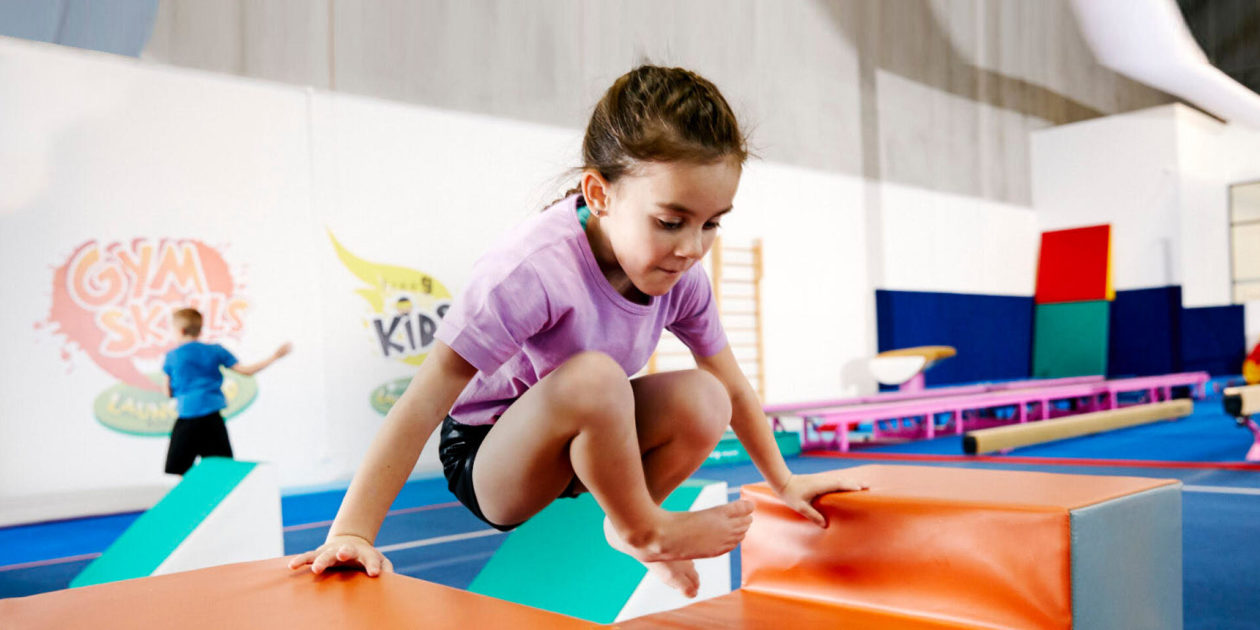 4 ways gymnastics supports kids' development
Gymnastics is widely known as being a great way to introduce kids to physical activity. However, that's not the only benefit of the sport. Gymnastics also helps boost kids' development in a huge range of areas, including:
Risk management:
One of the greatest benefits of getting your child started in gymnastics at an early age is that they'll learn risk management.
Many toddlers don't understand that climbing on certain objects can be problematic. That's why gymnastics programs like KinderGym focuses on teaching kids how to climb, fly and fall safely.
Listening and learning: 
Gymnastics includes large amounts of information, from skill development to circuit directions, safety rules, and participant instruction. Because of this, kids quickly learn how, when, and where to direct their attention to maximise their learning.
Research also suggests that regular gymnastics can assist kids' cognitive development and intellectual abilities, because of the number of body-to-brain signals that gymnastics requires.  
Coordination:
Being able to use your body in all forms – to do activities like running, jumping, and balancing – is a practiced skill. Gymnastics assists in the development of kids' whole-body coordination, providing a great foundation for all forms of physical movement throughout their lives.
Goal setting:
Gymnastics skills can be technically difficult and require a lot of practice and determination. Each BK's Gymnastics class involves a set of skills to be achieved in order to move up to a more advanced level. This process assists kids in the development and understanding of setting targets and working hard to achieve them.
The skills learned through gymnastics sets a great foundation for kids as they grow and continue to participate in physical activity. It also teaches kids that moving your body is fun and rewarding!
Sign your child up for gymnastics today and go in the draw to win $500. T&Cs apply. Learn more.